What NOT To Do After Getting a Spray Tan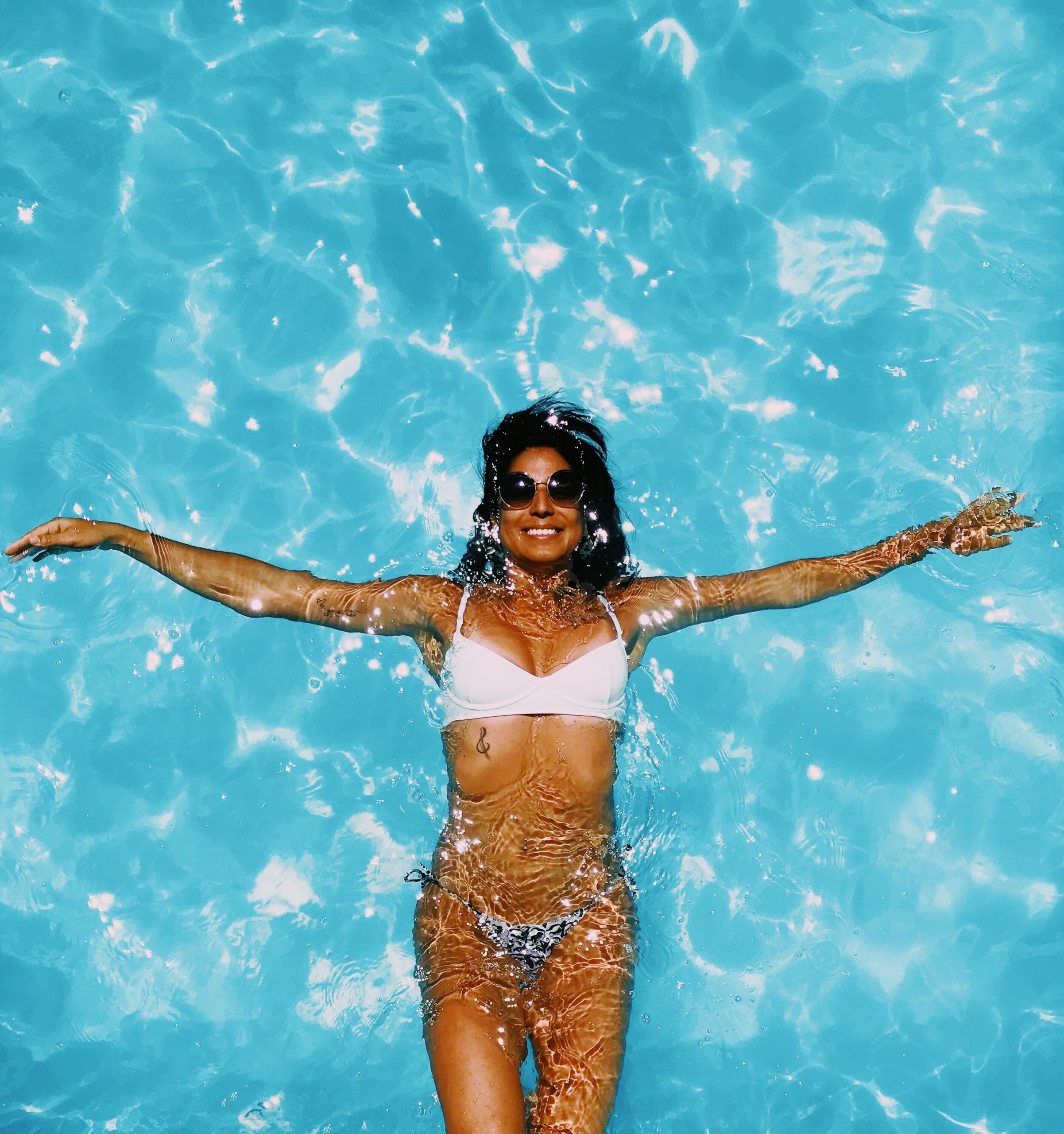 So you've finally got your spray tan, and you're looking fabulous… now what? There are a ton of blogs out there that tell you what TO do after you get a spray tan, but we wanna outline everything you should avoid doing after your session is over:
Don't shower for at least 8 hours
This tip is for regular spray tan sessions only… not rapids. After a regular session, you want to wait a minimum of 8-10 hours after your appointment is over to get a shower. However, DHA solutions take about 24 hours to fully develop, so if you want to receive the best results possible you should wait a full day to shower after your spray tan appointment.
As a side note, if you receive a rapid spray tan, you only have to wait 2-4 hours to shower. The longer you wait, the darker your tan will be!
Don't shave or wax
Shaving and waxing exfoliates your skin, so it's best to not do either with a spray tan unless you absolutely have to. If you have to, try to wait at least 24 hours to shave or wax any part of your body after a spray tanning session.
If you must shave with a spray tan, it's important that you use a brand-new razor, so you're only shaving the hair off and not taking off any skin. Remember: the more you shave with a spray tan, the quicker your tan will fade.
Don't get a mani/pedi
If you want to get a manicure or a pedicure, you should do so before your spray tanning appointment. Getting a manicure or a pedicure after your session may take some of the tan off, as nail technicians tend to soak or scrub your hands and/or feet during your appointment, which exfoliates the skin and will shed your tan.
Don't get in the pool or ocean
We recommend avoiding a pool, ocean, or spa of any kind for at least the first 48 hours following your spray tan appointment. The reason for this is because chlorine and saltwater can increase the rate at which the skin exfoliates, causing your tan to fade.
A trick in getting around this, however, is putting on sunscreen or lotion before entering any pool, ocean, or spa. A thick layer of sunscreen or lotion acts as a waterproof barrier between your skin and the water, therefore protecting your tan from the exfoliation, and giving your tan an extra dose of hydration, too! Remember: this lotion must be paraben-free and sulfate-free!!
Don't shower with shower products that aren't paraben-free and sulfate-free
Again, the name of the game is to NOT do anything to exfoliate your skin after a spray tan, right? So because of this, it's super important to use gentle shower products on your tan. Products that are paraben-free and sulfate-free are your best bet.
Wondering where you can find some great spray-tan-friendly shower products? We've got you covered! At Bronze Beauty Spray Tanning, we have an entire product wall full of our favorite paraben-free and sulfate-free products that are perfect for post-tan showers! Ask us after your next appointment, and we'd be happy to recommend a product that's perfect for you!
So now you know!! If you have any more questions about what to do/not to do after a spray tanning session, please don't hesitate to reach out to us! We'd love to share any tips and tricks that we have as far as how to make that sunless tan last and look flawless for as long as possible! Happy tanning!