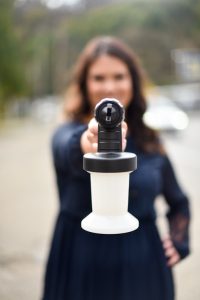 At Bronze Beauty, we believe in giving you the best natural spray tan in Pittsburgh! Everyone's skin tone is different and because of that, we offer a variety of different solution lines.
At the time of your appointment, the spray tan tech will discuss color options with you and recommend a shade that best fits your skin tone.
Each session includes a hydrating pre-mist to prep the skin for the tan, application of barrier cream to protect dry skin from getting too dark, moisture seal post spray to lock in color and help with fading, and a setting/drying powder so you feel dry and refreshed after your session.
We also provide hair nets, sticky feet, disposable undergarments, face wipes, hair ties, eyes and nose protection.
A herbal hydrating treatment using our Full Spectrum CBD oil. 
Research shows that CBD can help to support our endocannabiniod system and create more of a homeostasis.  When the ECS system is unbalanced, you will notice a lower pain threshold, persistent inflammation, digestive woes, mood imbalances and sleep abnormalities.
We use Full Spectrum CBD oil with our services. Full Spectrum CBD oil offers the greatest benefits, compared to broad spectrum CBD or CBD isolate. Full Spectrum CBD products contain trace THC (<0.3%, as per federal regulation). This is enough THC to provide benefits without causing the you to feel high or impaired.
What are the benefits of using CBD with your service? 
When CBD is applied topically, it is going to penetrate deep into the tissues while saturating the ECS so that the precursors for discomfort and normal inflammation are reduced. The ECS is a system of receptors throughout our body that manages various biological functions. CBD naturally raises the endocannabinoids in your body, helping to relieve discomfort. It is also believed that CBD can help with join and muscle pain, inflammation, stress/anxiety, skin conditions, acne, and hydrates the skin.
How often should I do a CBD Treatment? 
It is important to know that CBD can (but you shouldn't expect it too) heal you overnight. For best results, you should come in 1-2 times per week for a CBD Treatment depending on your pain. You should use the CBD you choose everyday for 30 days straight.