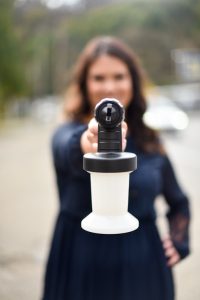 At Bronze Beauty, we believe in giving you the best natural spray tan in Pittsburgh! Everyone's skin tone is different and because of that, we offer a variety of different solution lines.
At the time of your appointment, the spray tan tech will discuss color options with you and recommend a shade that best fits your skin tone.
Regular Solution - $45/session
This is a customized solution specific to ones skin type. This solution should be left on the skin for a minimum of 8 hours before rinsing in the shower.
Clear Solution - $47/session
This solution has no cosmetic bronzers so it's perfect for those who do not want the bronzers transferring to their clothes. It is also good for those client who have sensitive skin and is very hydrating for the skin. This solution should be left on the skin for a minimum of 8 before rinsing in the shower.
Rapid Solution - $55/session
This solution allows you to rinse off in as little as 2 hours! The longer you keep this solution on the skin, the darker you will get. For a light color, leave on the skin for 2-3 hours before rinsing, for a medium color, leave on for 3-4 hours before rinsing and a dark color,  leave on for 5-6 hours before rinsing.
These add-ons will enhance your spray tanning experience giving you the perfect glow.
A herbal hydrating treatment using our Full Spectrum CBD oil. When CBD is applied topically, it is going to penetrate deep into the tissues while saturating the ECS so that the precursors for discomfort and normal inflammation are reduced. The ECS is a system of receptors throughout our body that manages various biological functions. CBD naturally raises the endocannabinoids in your body, helping to relieve discomfort. It is also believed that CBD can help with join and muscle pain, inflammation, stress/anxiety, skin conditions, acne, and hydrates the skin. CBD Drops are added to your spray tanning solution.
Hydrating Post Moisture Seal - $10/session
The Hydrating Moisture Seal seals the spray tan which ensures even fading. It also helps maximize the life of your spray tan, hydrates the skin, and prevents and eliminates any after-tan odor
Finishing Powder - $10/session
The Finishing Powder helps to set, seal and dry freshly applied spray tans. It also keeps the tan smudge free and stops the bronzer from transferring to surfaces. This powder also gets rid of any sticky feeling you may have and gets rid of the after-tan odor.