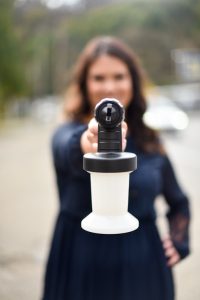 At Bronze Beauty, we believe in giving you the best natural spray tan in Pittsburgh! Everyone's skin tone is different and because of that, we offer a variety of different solution lines.
At the time of your appointment, the spray tan tech will discuss color options with you and recommend a shade that best fits your skin tone.
Each session includes a hydrating pre-mist to prep the skin for the tan, application of barrier cream to protect dry skin from getting too dark, moisture seal post spray to lock in color and help with fading, scent droppers in either sweet wine or seaside coconut (optional) and a setting/drying powder so you feel dry and refreshed after your session.
We also provide hair nets, sticky feet, disposable undergarments, face wipes, hair ties, eye protection and nose protection.
Single Sessions and Spray Tan Parties
A herbal hydrating treatment using our Full Spectrum CBD oil. 
Research shows that CBD can help to support our endocannabiniod system and create more of a homeostasis.  When the ECS system is unbalanced, you will notice a lower pain threshold, persistent inflammation, digestive woes, mood imbalances and sleep abnormalities.
We use Full Spectrum CBD oil with our services. Full Spectrum CBD oil offers the greatest benefits, compared to broad spectrum CBD or CBD isolate. Full Spectrum CBD products contain trace THC (<0.3%, as per federal regulation). This is enough THC to provide benefits without causing the you to feel high or impaired.
What are the benefits of using CBD with your service? 
When CBD is applied topically, it is going to penetrate deep into the tissues while saturating the ECS so that the precursors for discomfort and normal inflammation are reduced. The ECS is a system of receptors throughout our body that manages various biological functions. CBD naturally raises the endocannabinoids in your body, helping to relieve discomfort. It is also believed that CBD can help with join and muscle pain, inflammation, stress/anxiety, skin conditions, acne, and hydrates the skin.
How often should I do a CBD Treatment? 
It is important to know that CBD can (but you shouldn't expect it too) heal you overnight. For best results, you should come in 1-2 times per week for a CBD Treatment depending on your pain. You should use the CBD you choose everyday for 30 days straight.
Unlimited Monthly Memberships
Enjoy unlimited spray tanning per month!
*All unlimited memberships require a 3 month minimum*
Bronze Monthly Memberships
Enjoy 2 sessions per month
*All Bronze Memberships require a 6 month minimum*
Full Body Hydration Treatment
During the winter months, our skin gets dry and it's hard to keep it hydrated properly with just lotion. We are now offering a Vitamin Full Body Hydration Treatment. This treatment uses our Pre and Post mists to provide gentle exfoliation and hydration leaving your skin soft, smooth and replenished. This treatment does not have DHA solution in it, so you can get this as often as you like. We recommend getting it done 2-3 days a week and then weekly after that.
Ultimate Spray Tanning Party
$400/group
Have a special event coming up? Want to treat your bridal party to a fun night of pampering? Looking for a fun girls night? This package is perfect for your group of friends!
This package includes:
-Spray Tanning party at our location for 6-10 people. This package includes:
-2 hour party time
-Spray Tanning with our regular or rapid solution only
-Beverages (wine/champagne for 21+ only)
-Small appetizers
-Gift Bag for each person
REQUIREMENTS
*Must be booked 2 weeks in advance
*A non-refundable deposit of $100 will be collected at the time of booking. Credit Card on file will be charged after the party is booked.
*Cancellations must be made a week in advance
These appointments will take place before we open in the mornings, evenings after 7pm and Saturday's & Sunday's.
In order to book one of these appointments, you must TEXT 412-301-5455 with the your requested date and time. We will text you back approving or denying your appointment time. Texting us your requested date and time DOES NOT book/confirm your appointment.
DO NOT BOOK THESE APPOINTMENTS VIA OUR VAGARO APP!
Credit Card will be required to hold your appointment.
Appointments for 4 or more people at your location
We will only travel up to 10 miles from our studio location (300 Camp Horne Road, Pgh PA 15202)
You must complete the inquiry form below and we must respond to confirm your appointment. YOUR APPOINTMENT IS NOT BOOKED OR CONFIRMED ONCE YOU FILL OUT THE FORM. We will let you know if we have availability for your appointment.
Appointment requests must be submitted no later than a week before your desired appointment time.
DO NOT BOOK THESE APPOINTMENTS VIA OUR VAGARO APP!
Credit Card will be required to hold your appointment.
For Mobile Spray Tan Parties ONLY
*THIS FORM IS ONLY FOR MOBILE SPRAY TAN PARTY APPOINTMENTS. If you need to book a regular appointment, please do so via our booking system
*Submitting this form DOES NOT book or confirm your Mobile Spray Tan Party. You will receive an email confirming your appointment with any questions we may have. Please check your junk mail if you do not receive an email from us within 24 hours.