How To Get a Spray Tan Off: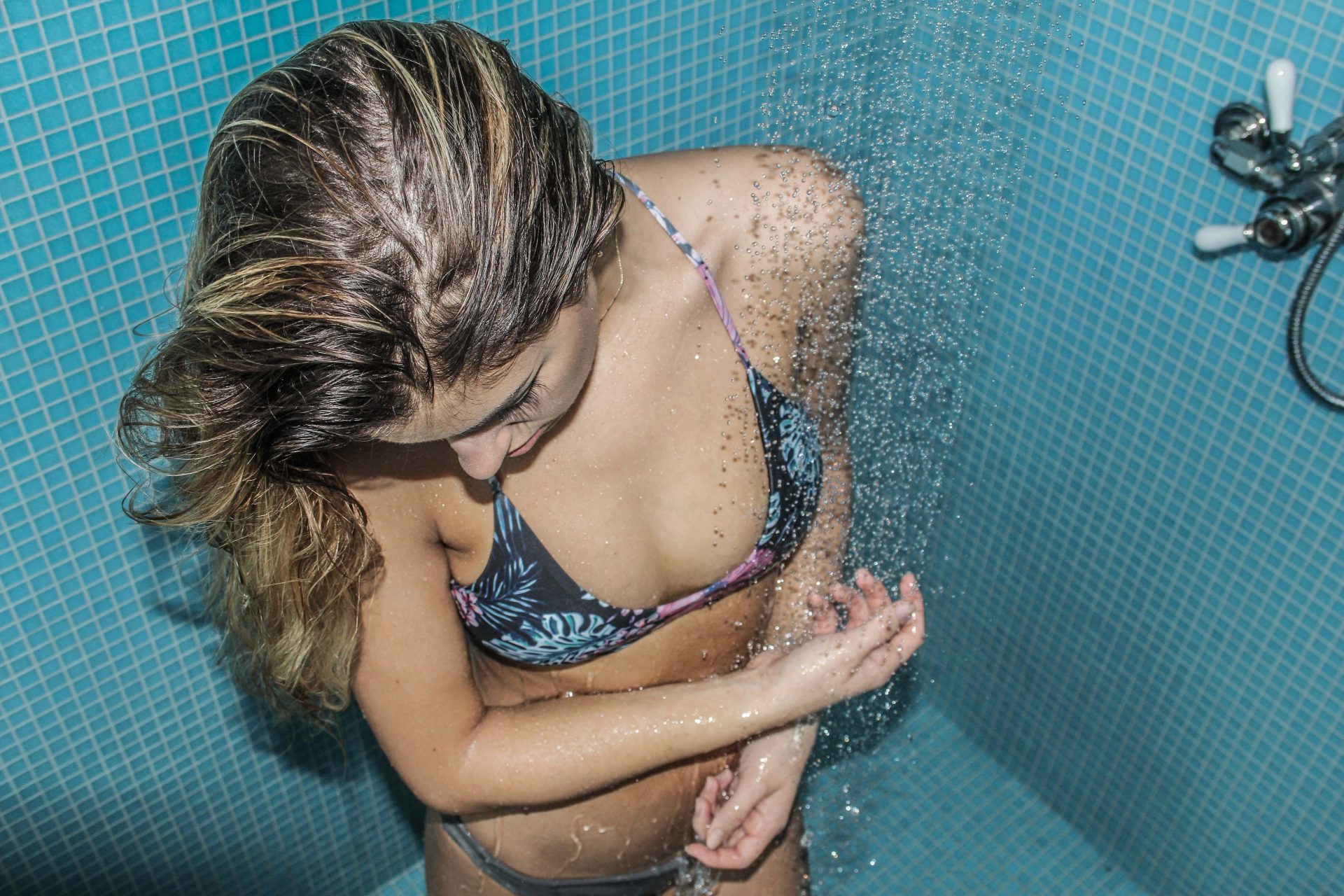 How To Get a Spray Tan Off:
We get asked this question frequently, and it's one that a lot of long-time spray tan clients don't even know themselves. It's a tricky question, honestly, and we've heard of many ways people have tried to get spray tans off. Some ways work, and some don't. However, below are a few tried and true ways we have found that do work to remove a spray tan:
Lemon Juice and Water
This is probably one of the simplest methods to use for small spots that might look a little too dark. For example, this happens a lot if you don't use a good amount of lotion as a barrier on dry areas of your skin such as elbows, knees and hands. Dipping a small cotton ball into a mixture of lemon juice and water, and blotting it on those problem areas is a sure way to correct it!
Windex
I know it sounds weird…but a lot of high profile spray tanning professionals swear by Windex to remove a spray tan. All you have to do is get a warm washcloth, spray a few sprays on Windex on it, and either blot or wipe your skin. The spray tan will be erased within seconds!
Toothpaste
This is also a trick that works well for smaller areas. If you have issues with a few spots on your body, toothpaste works great! The trick to this is to get a clean toothbrush, wet it and put toothpaste on it just as if you were to brush your teeth. Then, gently rub the brush in a circular motion over the problem areas.
Take a Bath
This trick is a classic one, and probably the easiest of them all. Simply draw yourself a warm bath and soak for at least 10-15 minutes. This will help soften up the top layer of your skin, making the spray tan easier to scrub off.
Selfie Tan Remover and Primer
Finally, we must say, our go-to product when it comes to removing a spray tan is Selfie's Sunless Tan Remover and Primer. This product is great to use over your entire body to remove a spray tan, but also to prep your skin for an upcoming spray tan session. Simply apply it to the parts of the body of your choice, leave it be for 5 minutes, then hop in the shower. You can take an exfoliating mitt or a washcloth to scrub your skin and finalize the removal. We love this product and recommend it to all our clients. Not only that, but we also sell this product right in our studio!
And there you have it! Now, the next time you want to remove your spray tan, you'll know exactly what to do. Happy Tanning!