How to Shower After a Spray Tan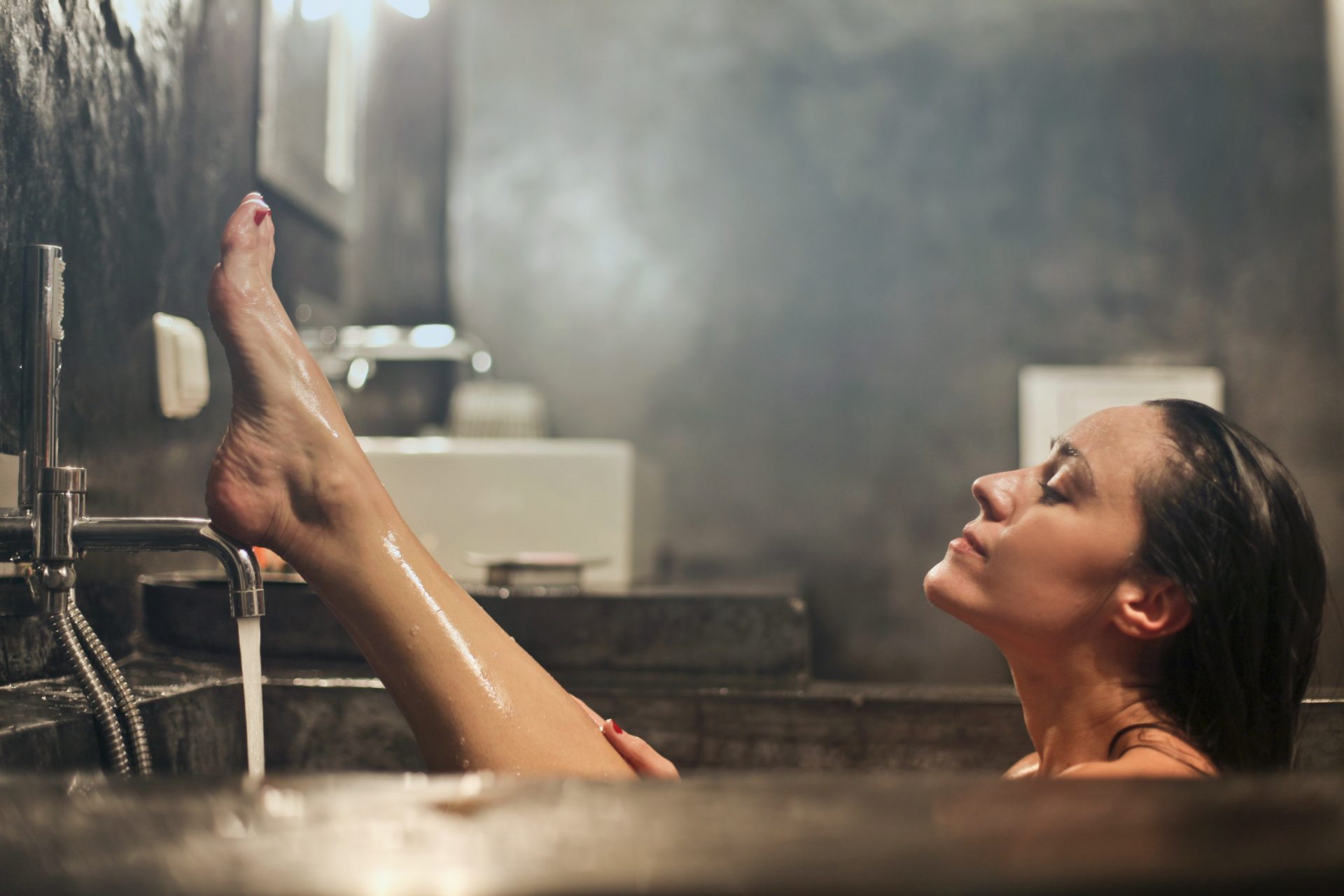 How to Shower After a Spray Tan
To shower, or not to shower, that is the question! Everyone always worries whether or not they should shower, how often, if showering is even recommended, etc. The good news is… you can shower with a spray tan! However, there do exist some easy tips and tricks to make your shower work with (instead of against) the life of your spray tan:
Don't Shower for 8-10 Hours.
This rule applies to getting a regular solution spray tan (as opposed to a rapid solution spray tan, in which the wait time is 2-5 hours). After your session, you'll want to wait a minimum of 8-10 hours before hopping in the shower. If you leave your tan on longer than that, even better! The maximum amount of time you want to leave the solution on your skin, however, is 24 hours. The longer you leave the solution on your skin, the more time it has to develop, giving you the best results.
First Shower = Warm Water Rinse.
The very first shower you should take after your spray tanning session should always be a simple warm water rinse! Yup, that's right, no soap, body wash, hair washing, shaving or scrubbing. If you use soap before the 24-hour mark, you will stop the development of the spray tan, and will not achieve the best results. You'll want to simply hop in the shower, and rinse off the cosmetic bronzer that is the top layer of your spray tan. And remember, it's okay if you want to use your hands to rub, but do so very gently!
Use Paraben-Free & Sulfate-Free Products.
Another key factor to showering post-spray tan is to use products that are paraben-free, sulfate-free, and free of any alcohols or dyes that may dry out your skin. If you are interested in reading more on what types of products we recommend, check out our blog post on the best products to use after a spray tan: http://bronzebeautyst.com/2018/09/19/the-best-post-spray-tan-products/
Always Pat, Never Rub.
The last important tip to remember when showering post-spray tan is to always pat yourself dry. The gentler you are with your skin, the better! Scrubbing or rubbing too hard can not only smudge your tan, but erase it completely, so we always advise against that.
Remember, there is absolutely no reason to be afraid of showering after you get a spray tan, as long as you follow these quick, easy steps! Happy tanning!