How to Maintain your Spray Tan on Vacation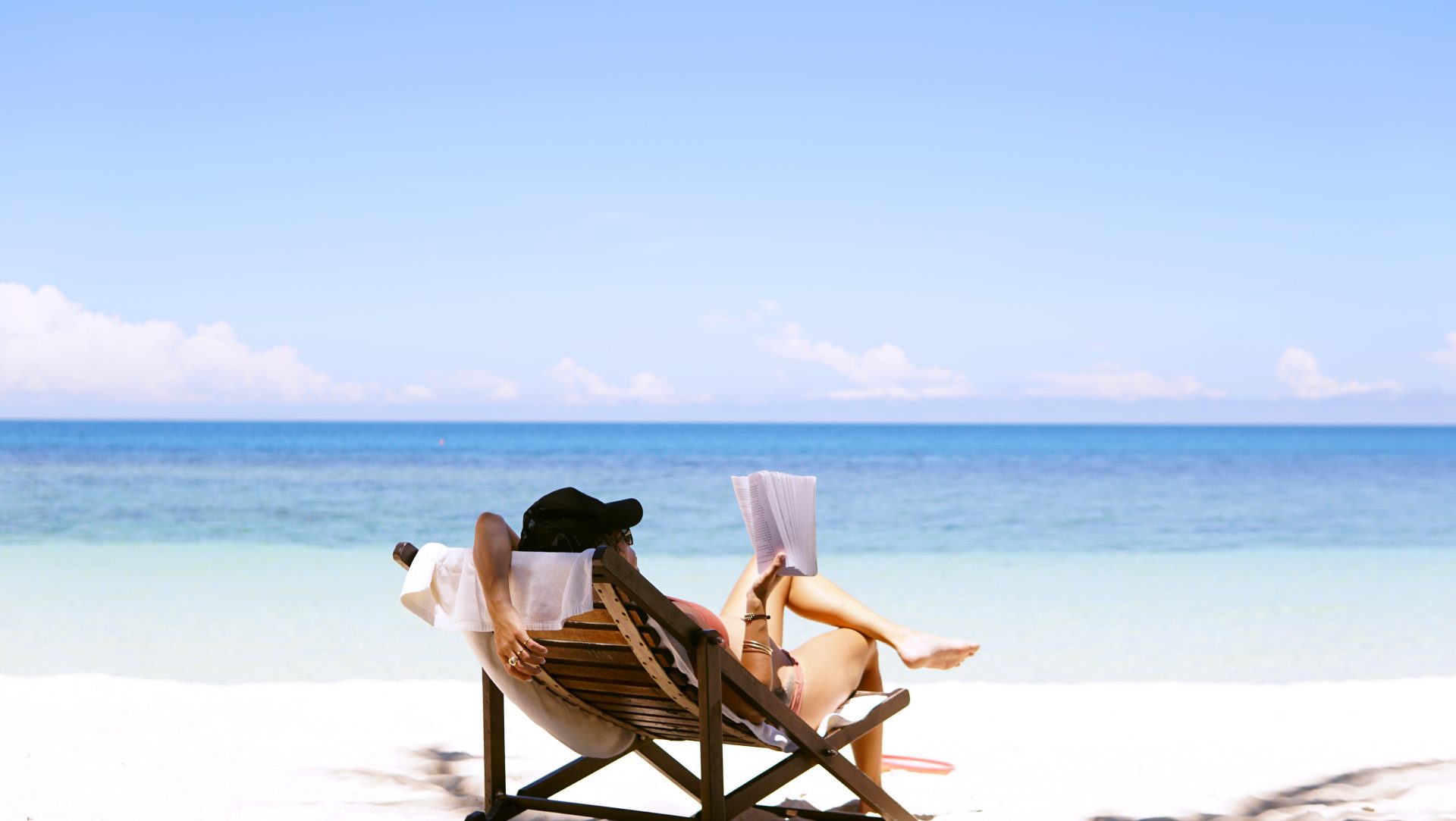 Going on vacation and thinking about getting a spray tan? We vote yes! Not only does it take the pressure off of laying out, but you feel more confident, skinnier, and all-around better with a little extra color. However, in order to make your vacation tan worth your while, here are a few tips on how to maintain your spray tan while you're on vacation:
Don't Shower Right Away
After your initial 8-10 hours of waiting post-spray tan to shower, do a quick warm water rinse (no soap!) and then… wait it out. We know this sounds crazy, but wait as long as you can to shower with soap, within reason of course! The less often you shower and scrub your body with soap, the longer it will take for your spray tan to fade.
Use Sunscreen
We can't emphasize this enough!! Not only is sunscreen extremely important for the health and wellness of your skin, but it also serves as an excellent barrier cream between your spray tan and chlorinated pools and salt water! If you're planning on taking a dip in any pool or ocean while you're on vacation, you definitely want to apply sunscreen generously on top of your spray tan. You won't regret it!
Don't Shave Often
If you're looking to maintain your spray tan on vacation, try your best NOT to shave every day. Shaving is a mild form of exfoliation and fades your spray tan little by little every time you do it. You definitely want to keep in mind to do as much hair removal as possible BEFORE your spray tanning session, so you don't have to worry about shaving (or waxing) as much post-spray tan.
Moisturize, Moisturize, Moisturize!!
As I'm sure you've heard us say a thousand times before, a good moisturization ritual is the KEY to maintaining your spray tan – and being on vacation is no exception! Moisturize day and night and you're sure to maintain your spray tan throughout your vacation!
Use the Right Shower Products
If you finally decide you need to break down and shower (LOL) then the least you can do is use the right products! Paraben-free and sulfate-free products are a MUST post-spray tan. At Bronze Beauty Spray Tanning, we carry large bottles, as well as travel-sized bottles of all our favorite spray tan safe body washes. Next time you're in our studio, make sure to check out our product wall, and you'll be on your way to maintaining your spray tan on vacation!
We hope this list of tips and trips gives you a good idea of what to do to maintain your spray tan on vacation. As always, let us know if you have any further questions or concerns. Happy Tanning!